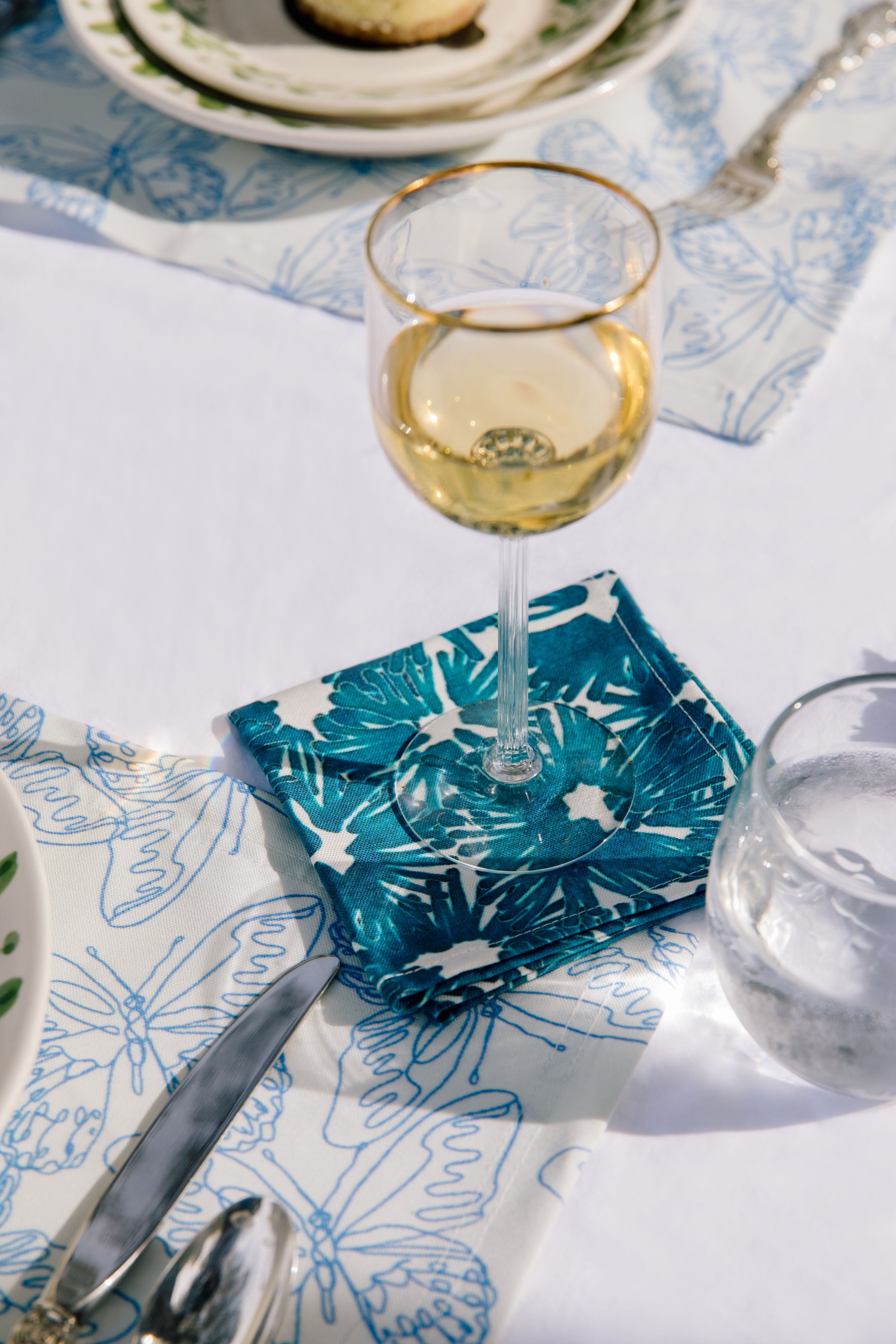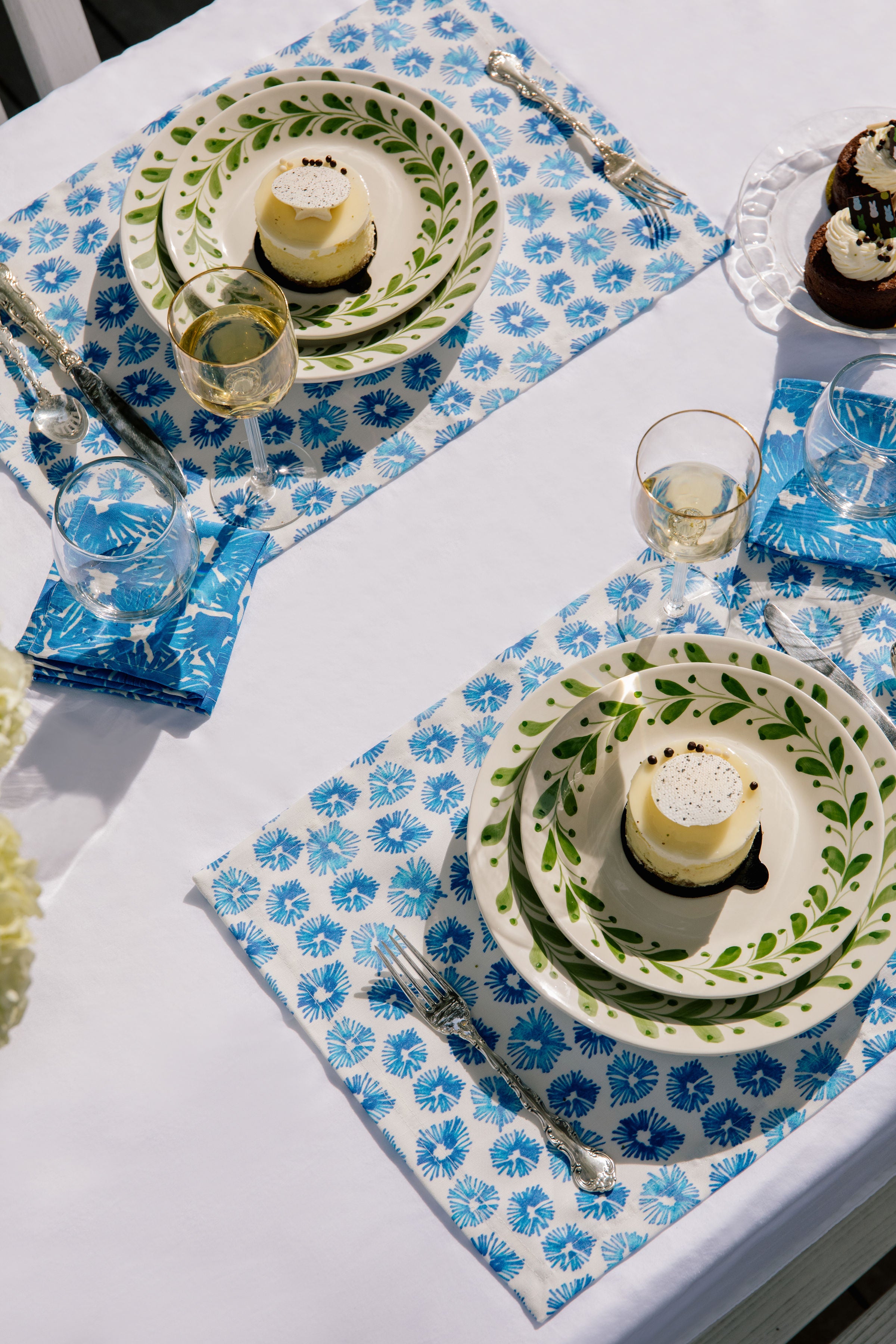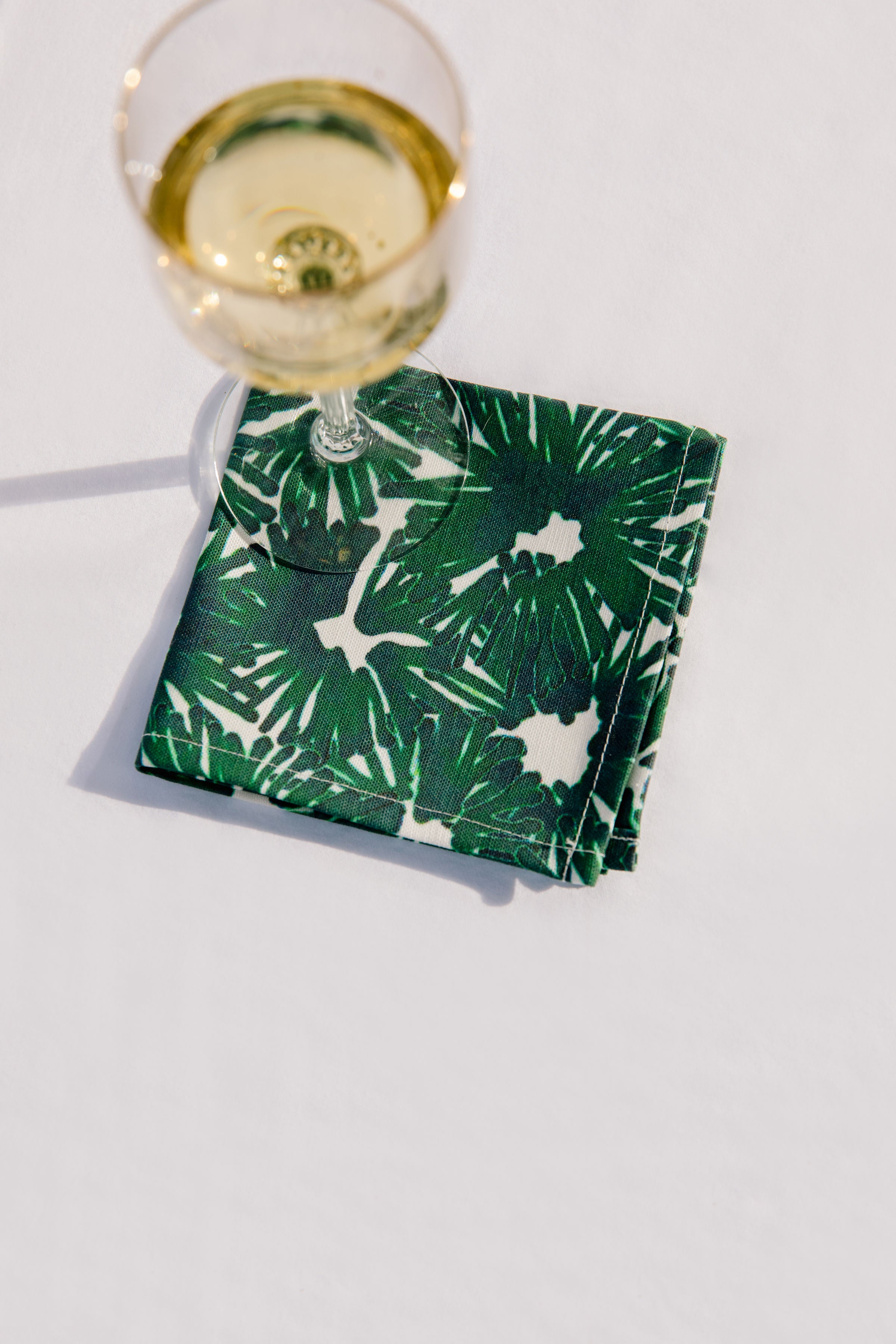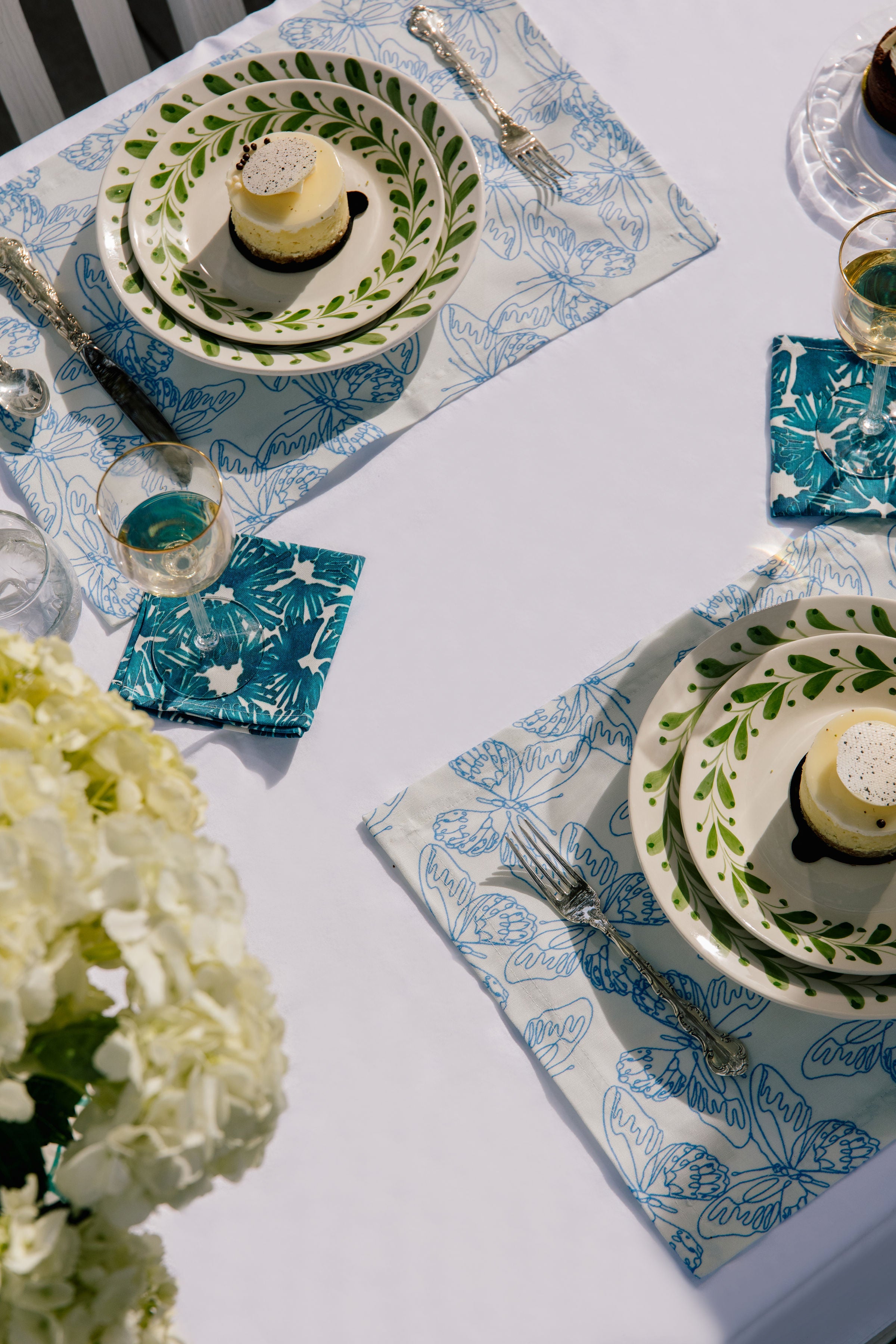 Grand Fleurs - Cocktail Napkins
Spring 2023 at MFW focuses on feminine figures with an emphasis from French gardens - Les Jardins. These hand-drawn motifs show bright colors and whimsical patterns Madeleine is known for. In these napkins, though, the prints bring in some neutrals (browns, blacks, light purples).
The "grand fleurs" pattern contains abstract flowers, that were inspired by Madeleine's love for her mother's garden, but this pattern takes the French-inspired motifs, expands the prints, layers those flowers, and creates a truly one-of-a-kind example of her artistry. These are also perfect for entertaining or given as gifts.

Sizing FAQ's
10" x 10" napkins come in a set of four

Product Details
Product is digitally printed on the front side of each napkin on a linen/cotton blend
Each napkin pair is designed and printed in the USA
Material - Linen Cotton blend
Care Instructions
Wash in cold water with a gentle detergent
Hang to dry, iron on the linen/cotton setting
Grand Fleurs - Cocktail Napkins