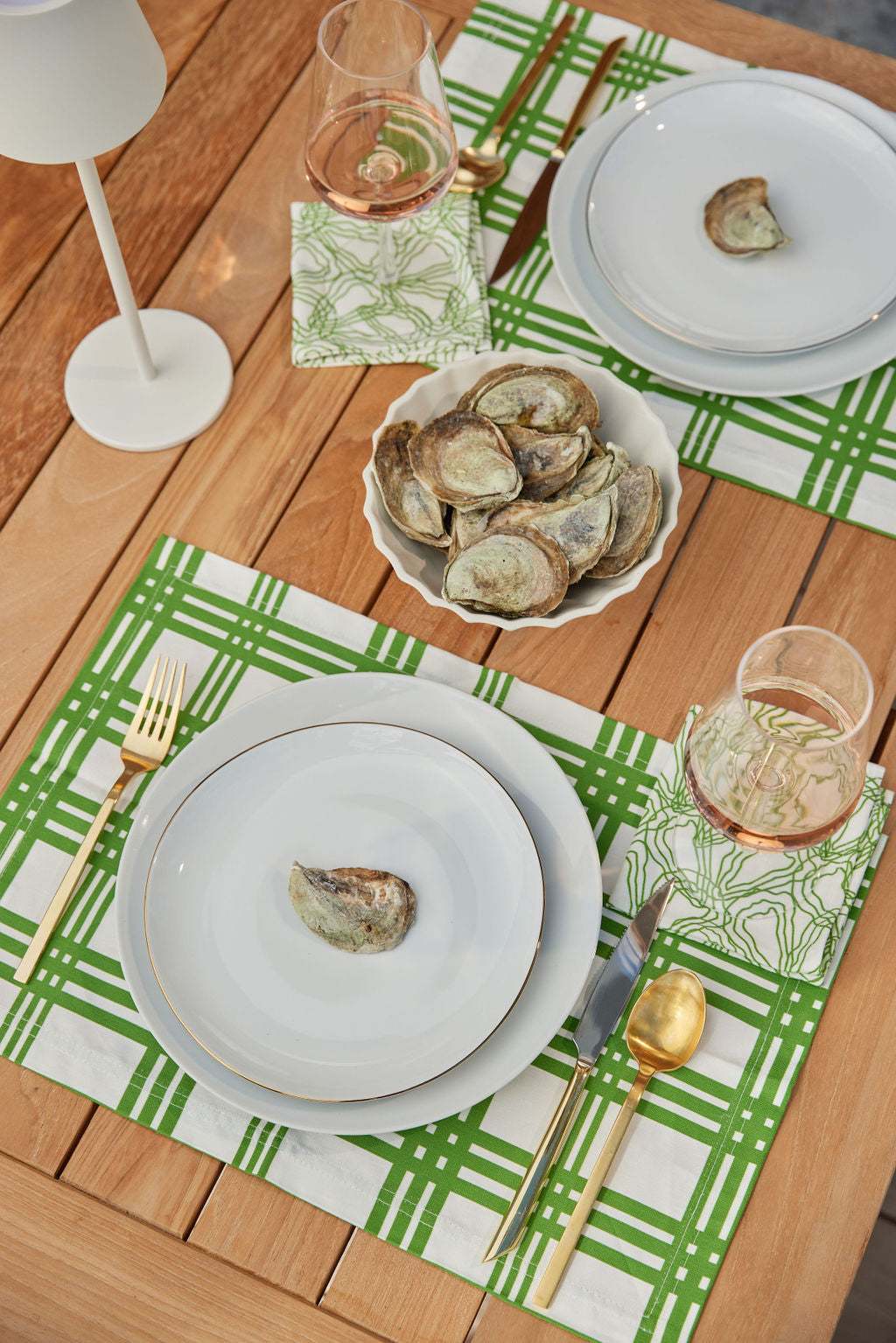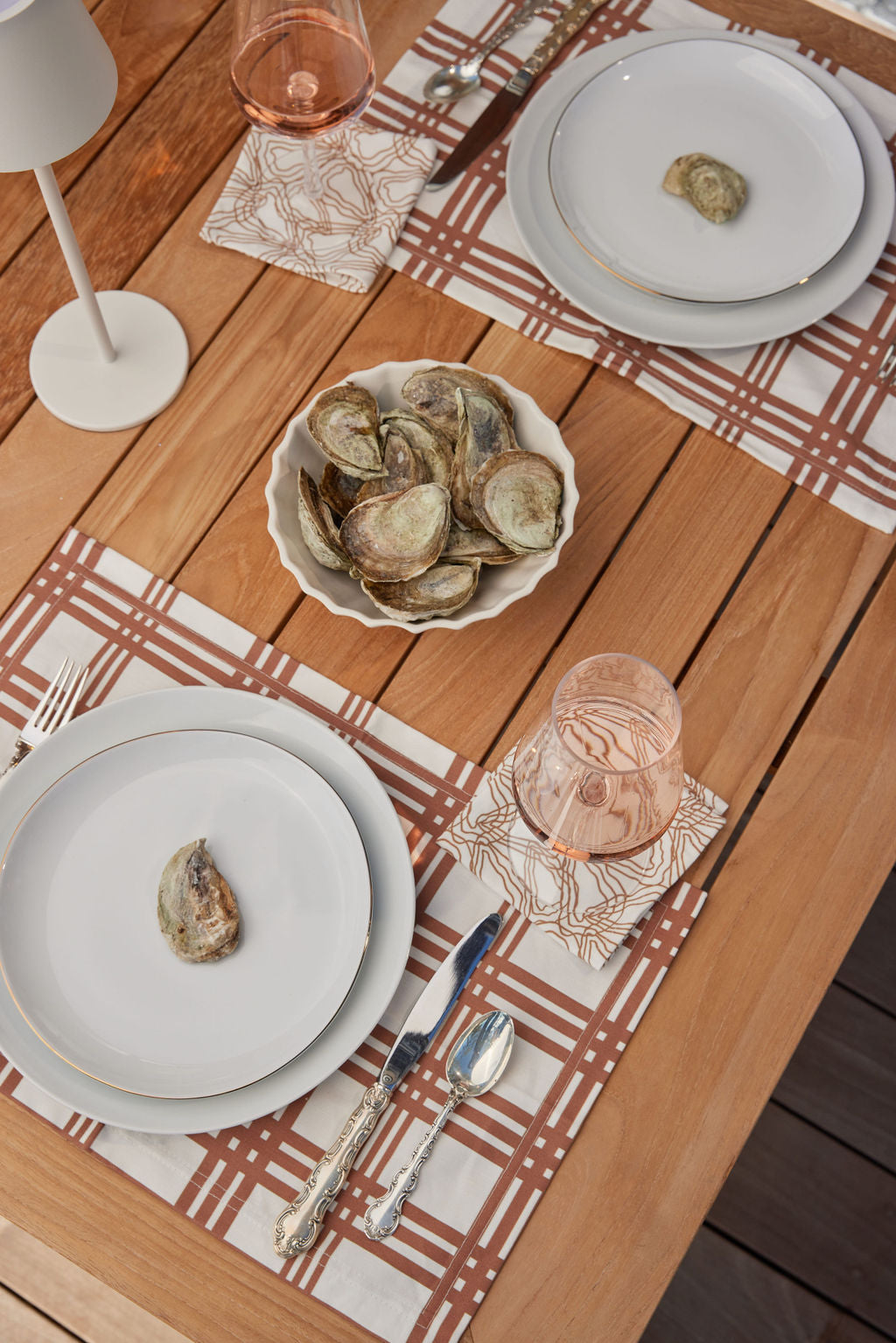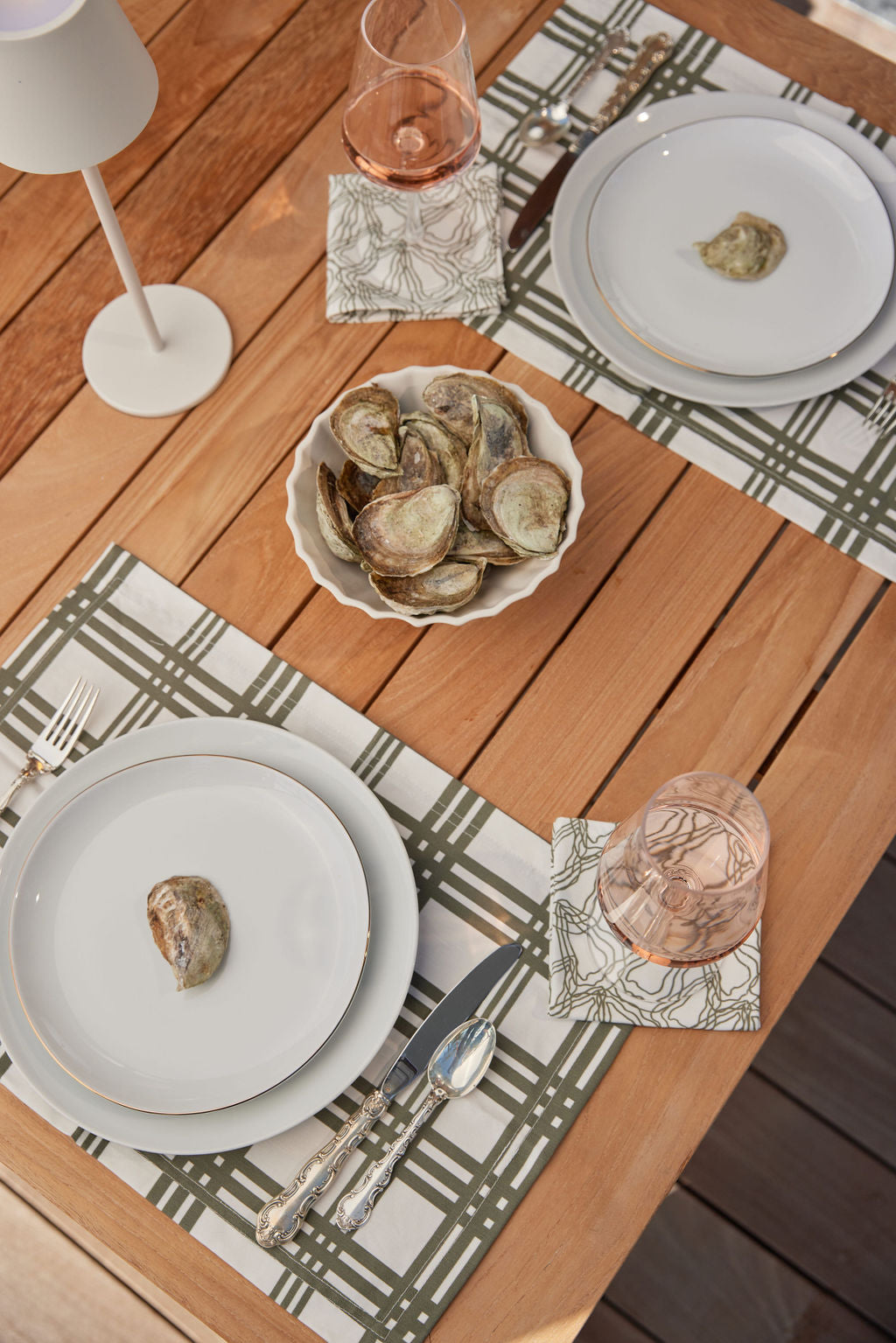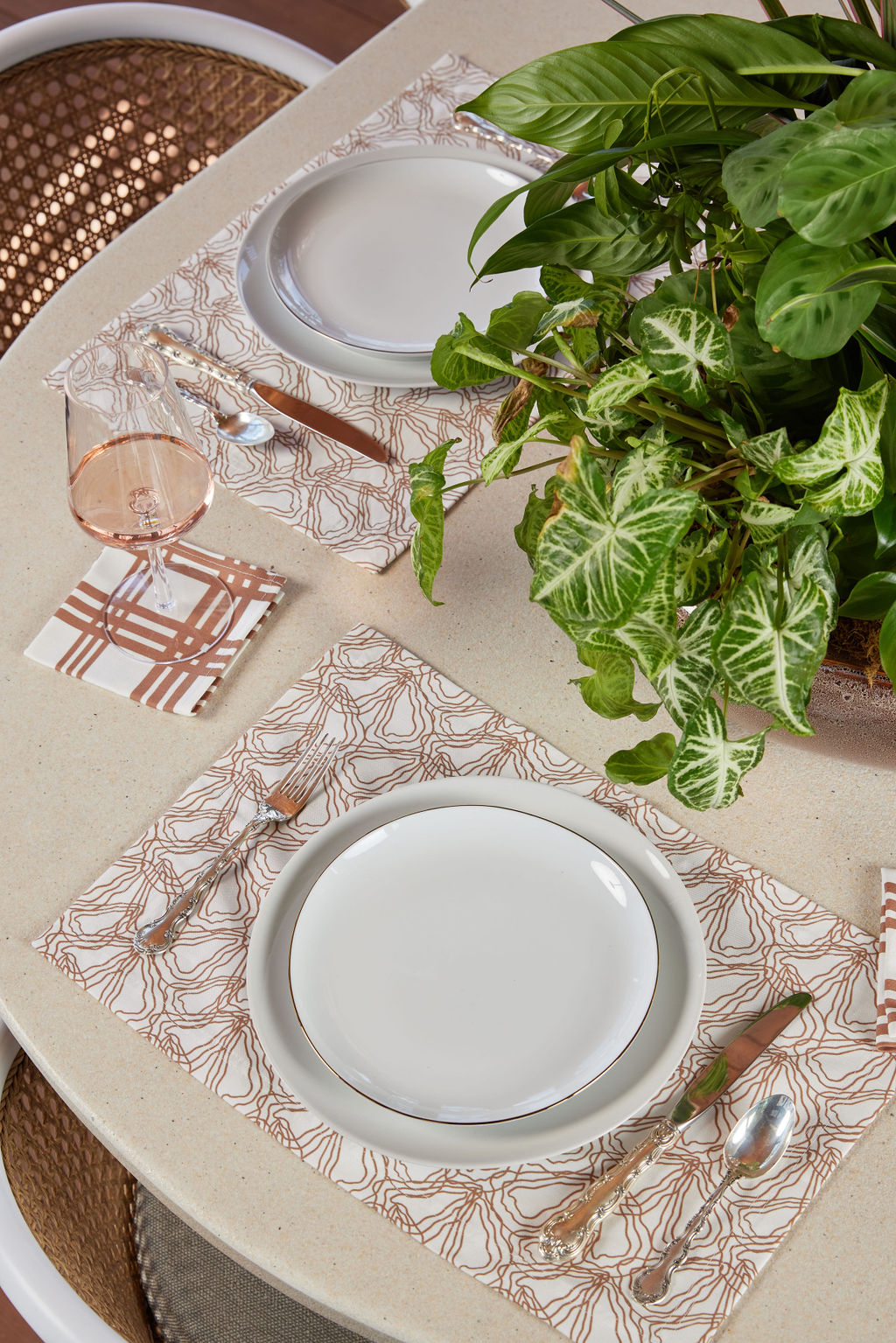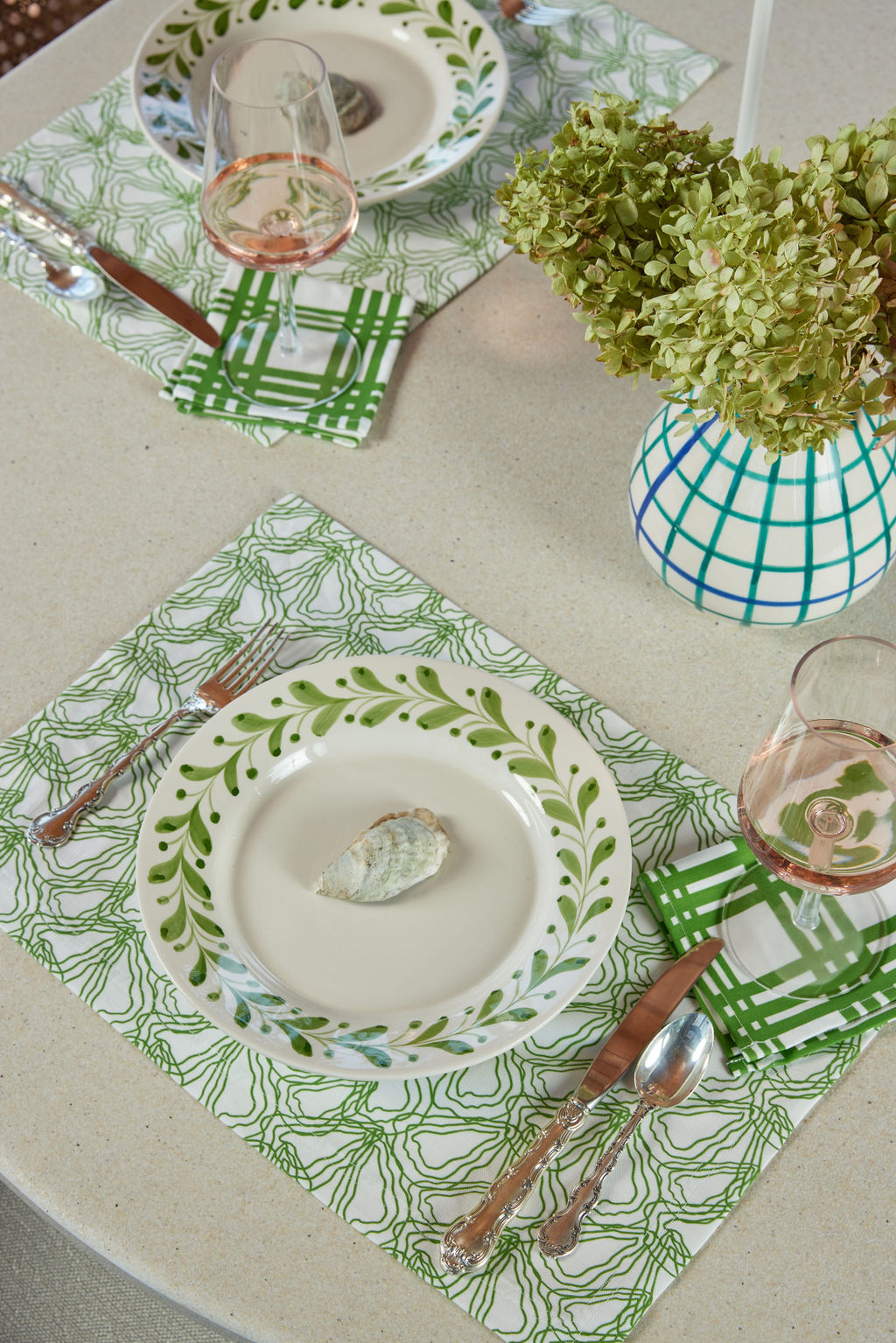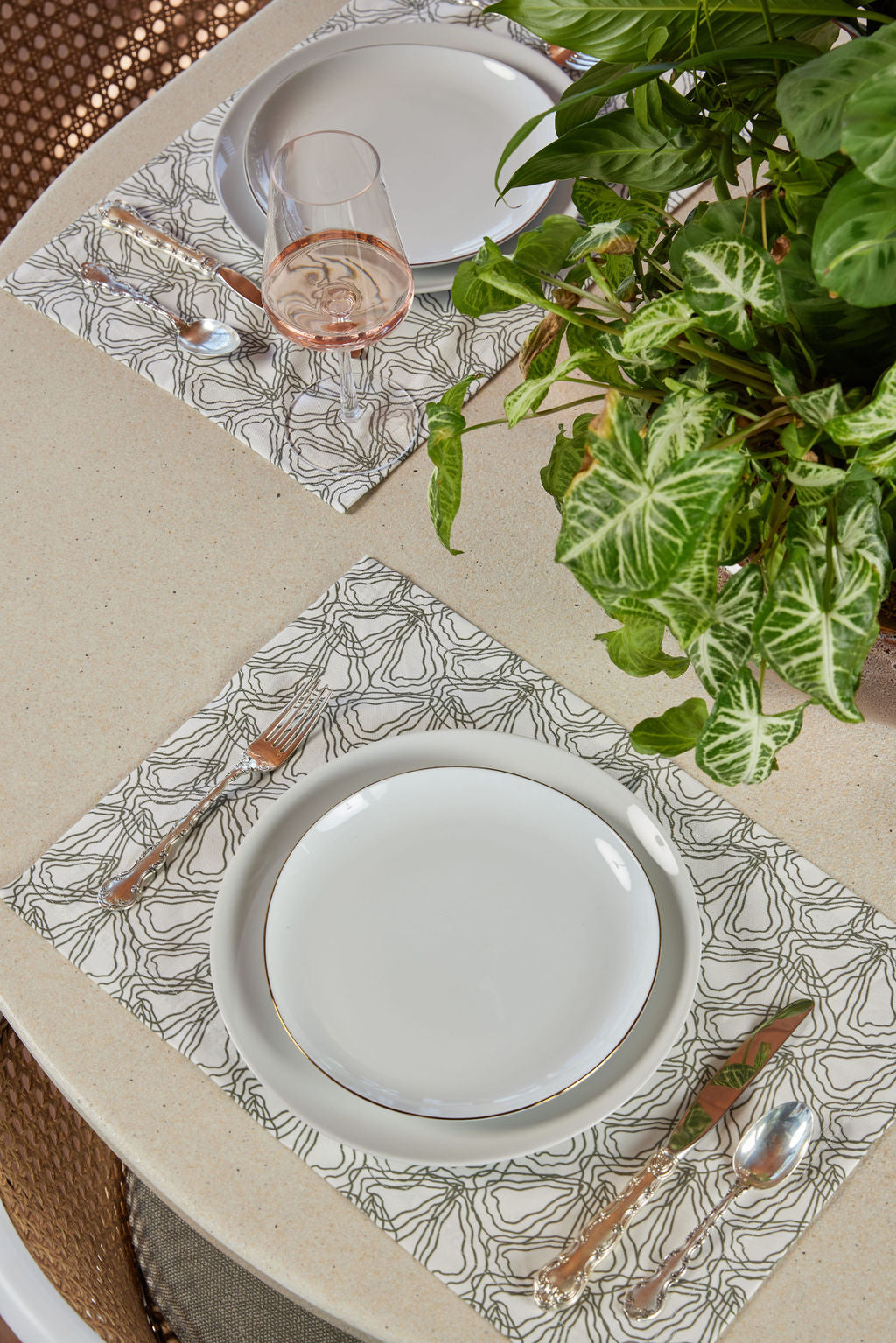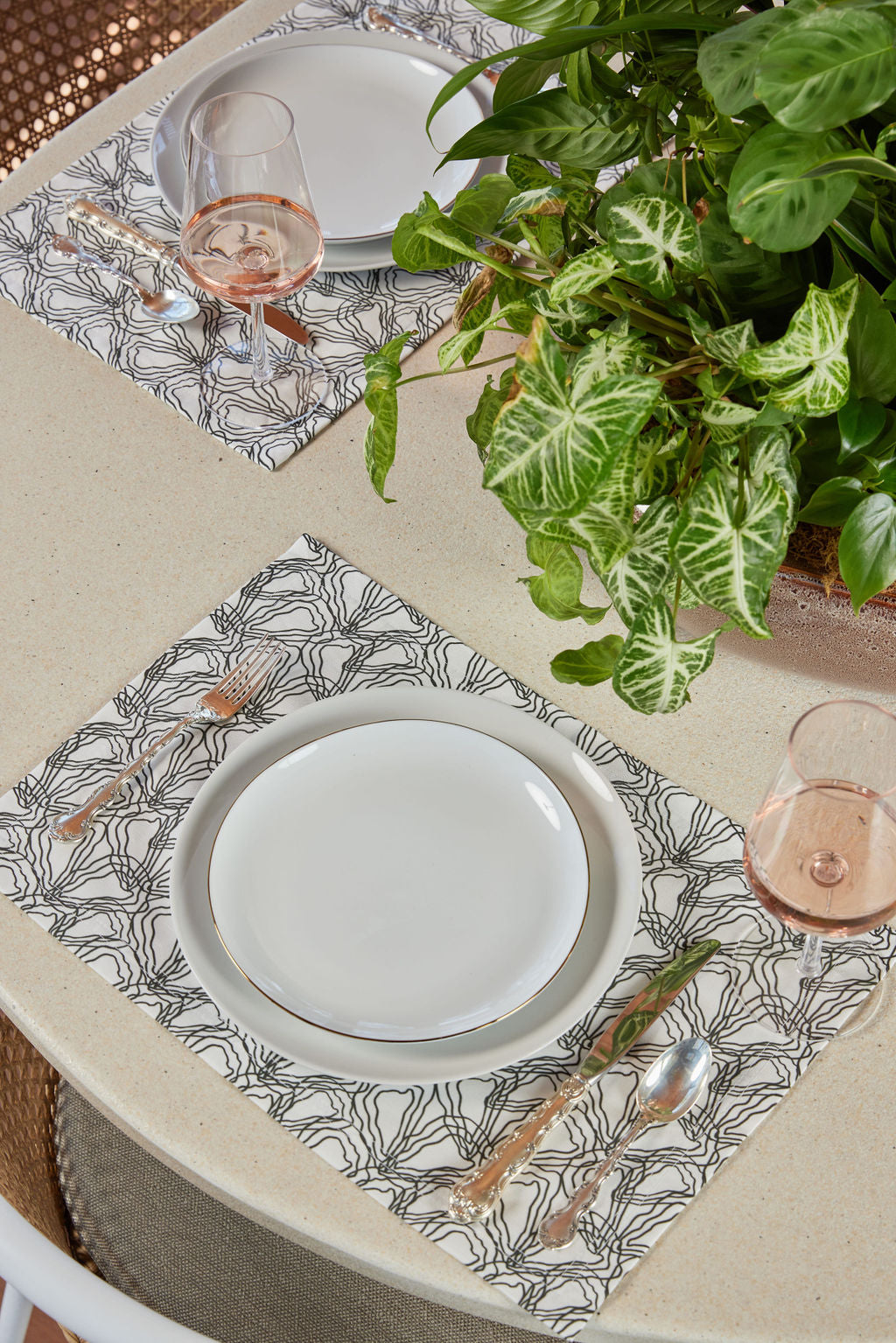 Carolina Coasts - Placemats (All Available Prints)
The Carolina Coasts collection nods to the coastline environment in the Carolinas Madeleine grew up amongst. Whether that includes tones of greens, grays, and browns - resembling the fall marsh grass - or a hand-drawn motif of her favorite fall food, the love of the Lowcountry exudes in this capsule collection! P.S. oyster season should only include those months ending in "er" :) 
With hand-illustrated motifs, that are inspired by Madeleine's love for the coastline in the Carolinas, these placemats are truly one-of-a-kind, are fabulous for entertaining, and are an excellent example of her artistry.
Sizing FAQ's
13" x 19" placemats come in a set of four

Product Details
Product is digitally printed on the front side of each placemat on a linen/cotton blend
Each placemat pair is designed and printed in the USA
Material - Linen Cotton blend
PLEASE NOTE THESE HAVE A DELAYED SHIPMENT STATUS AND SHOULD SHIP OUT IN 10-14 DAYS. OUR TEAM WILL EMAIL YOU WITH THIS INFORMATION, TOO. 
Care Instructions
Wash in cold water with a gentle detergent
Hang to dry, iron on the linen/cotton setting
Carolina Coasts - Placemats (All Available Prints)