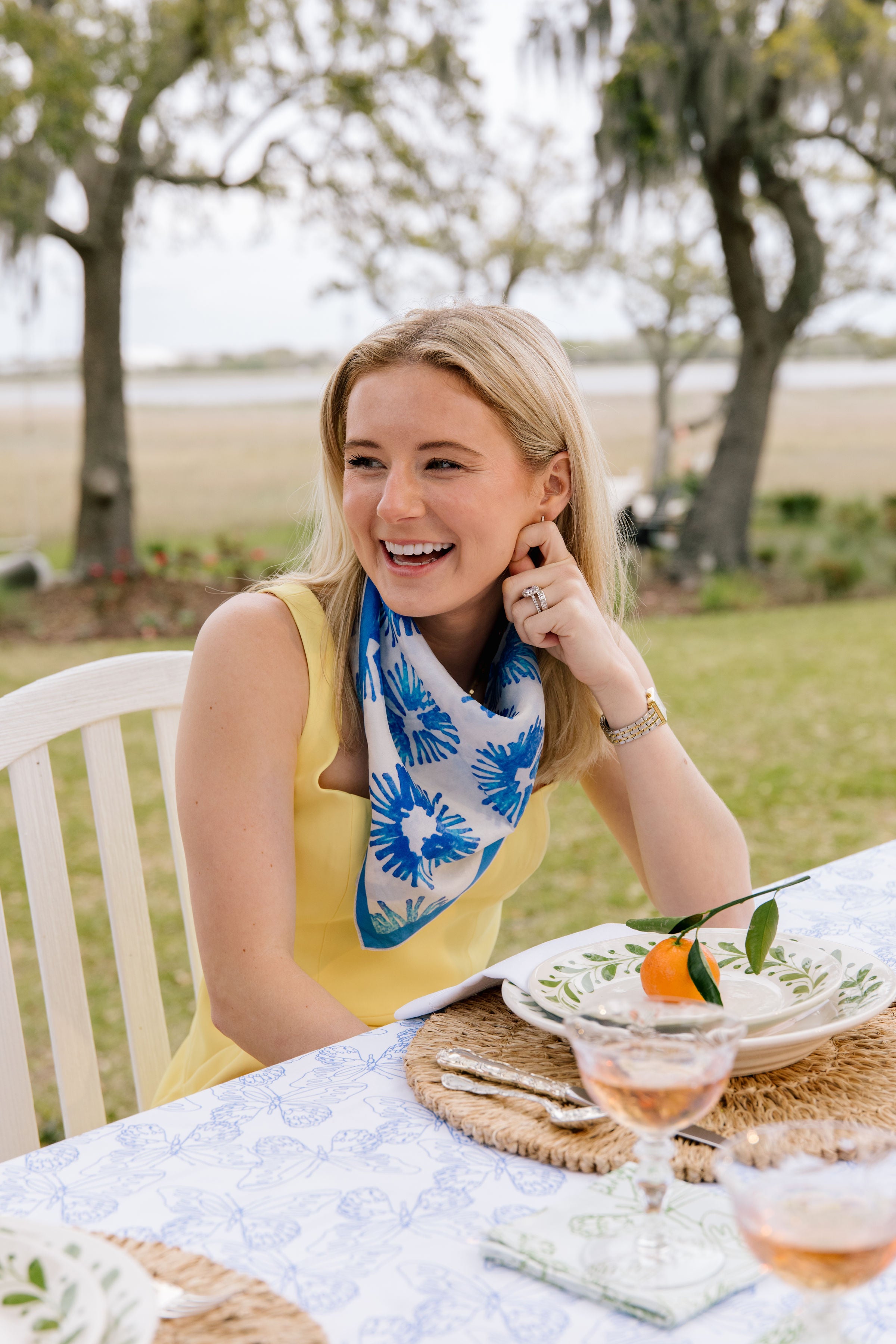 Meet Madeleine
founder of MFW Designs
During her pursuit of a Master's degree at the Wilson College of Textiles, Madeleine developed a desire to share her designs with others and see them incorporated into people's daily lives. This passion for design dates back to her childhood, when her favorite holiday tradition was setting the table. She fondly recalls spending time with her grandparents on the Battery and eagerly anticipating the opportunity to set the table each year.

With her keen eye for design and months spent curating ideas for her own wedding, Madeleine founded MFW Designs.

Her collections draw inspiration from a variety of sources, including her bachelorette trip to Palm Beach, her garden party wedding in her parents' backyard, and her love of hosting gatherings for any occasion. Vibrant colors, intricate patterns, and attention to detail are hallmarks of Madeleine's work.

Cheers to that!