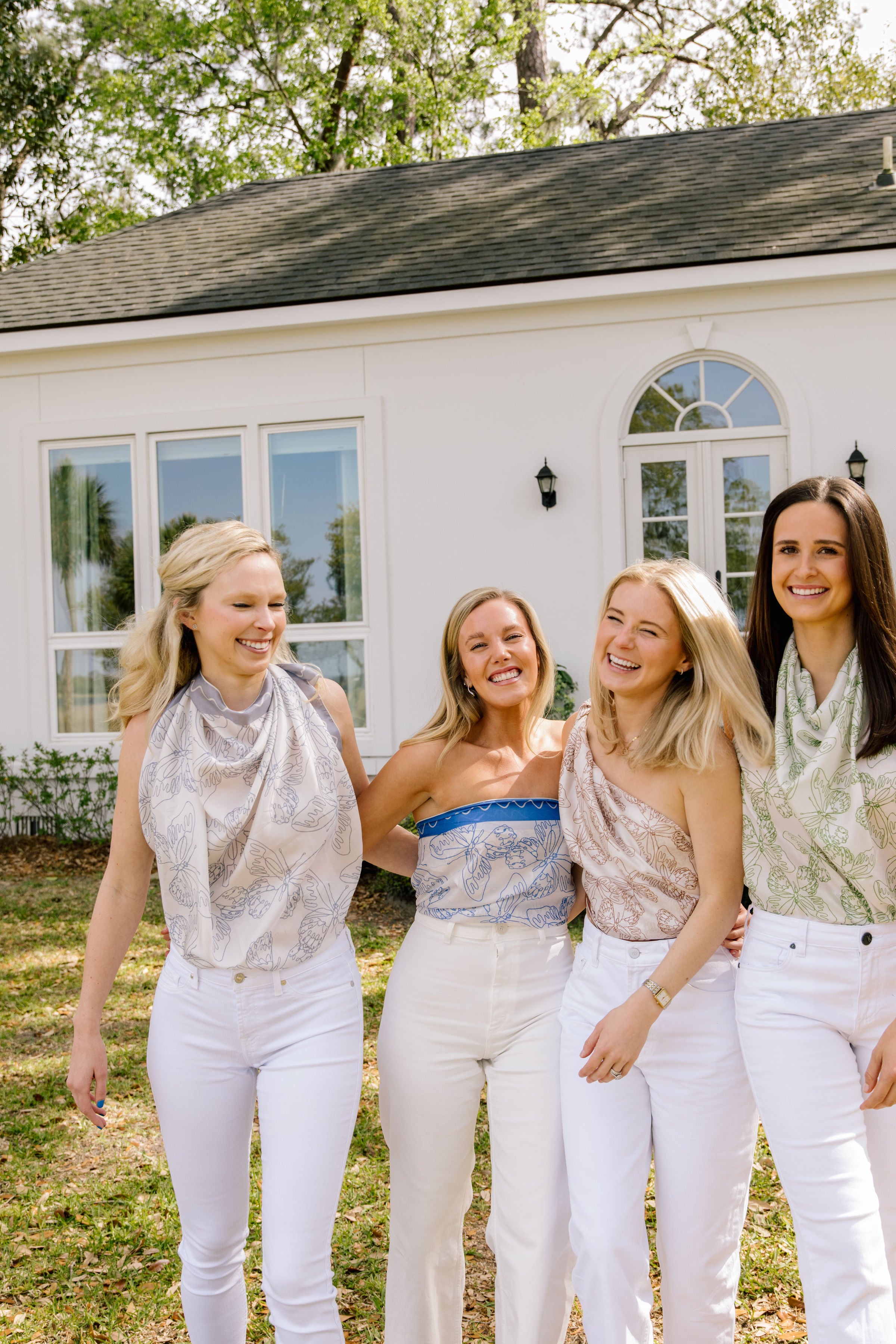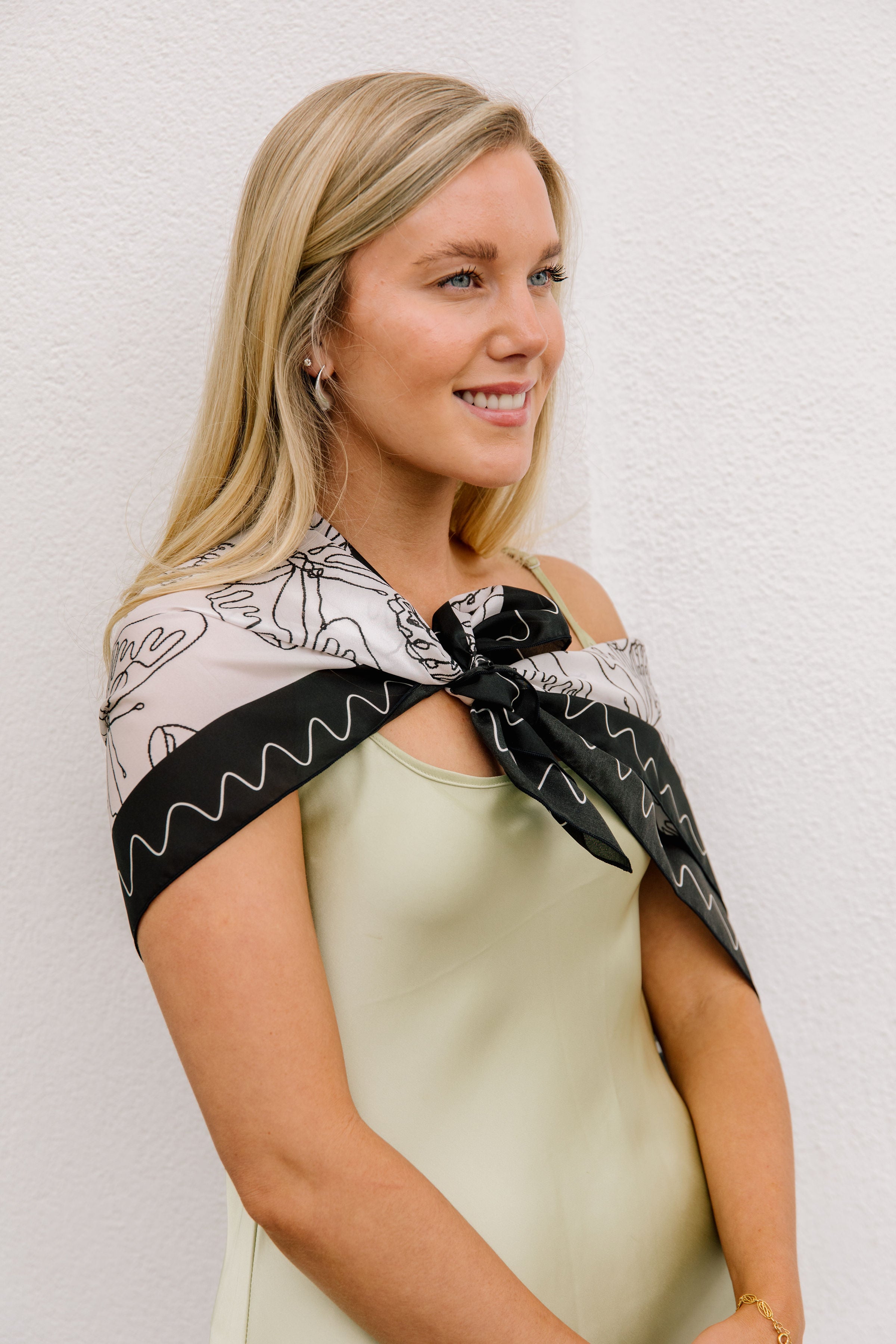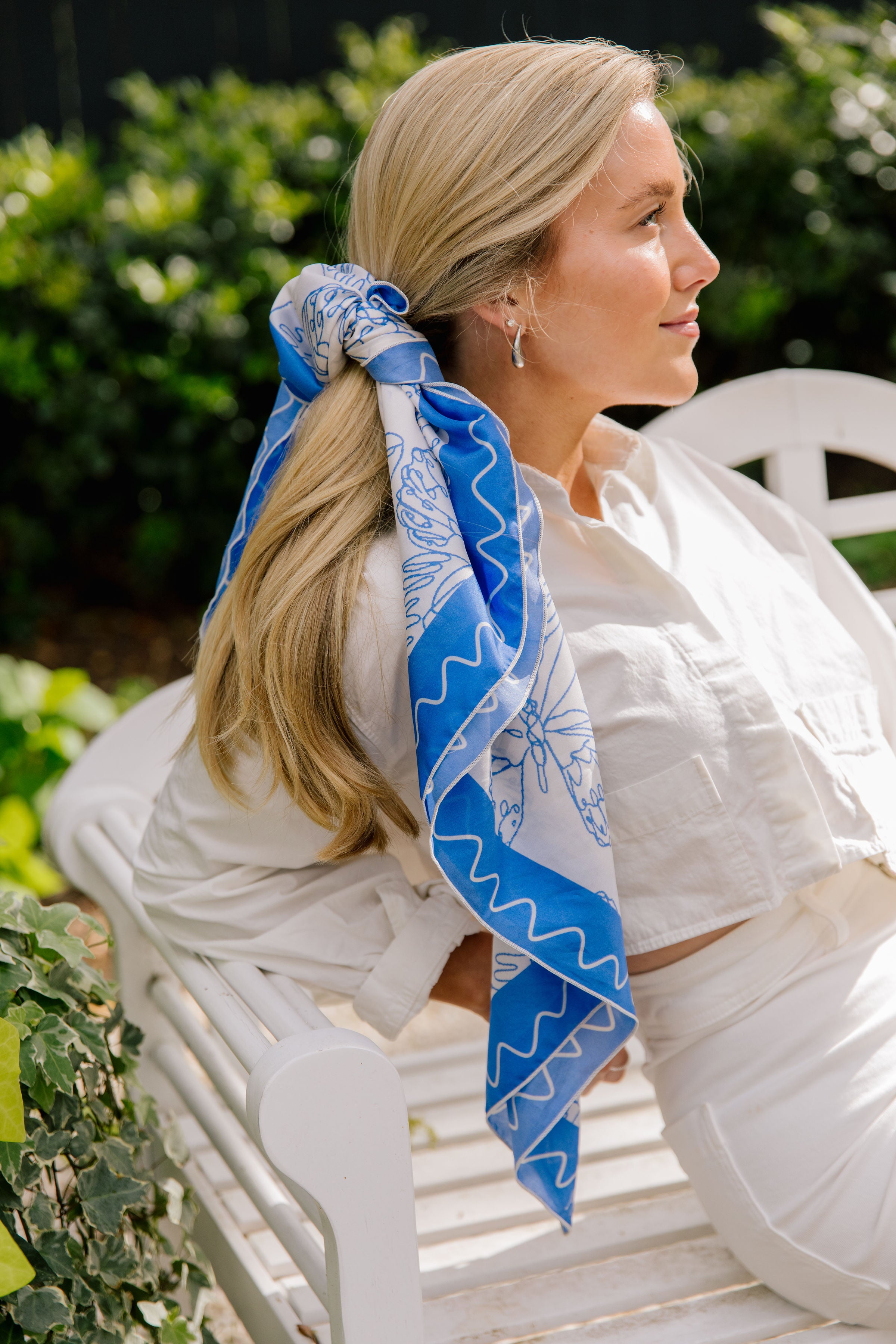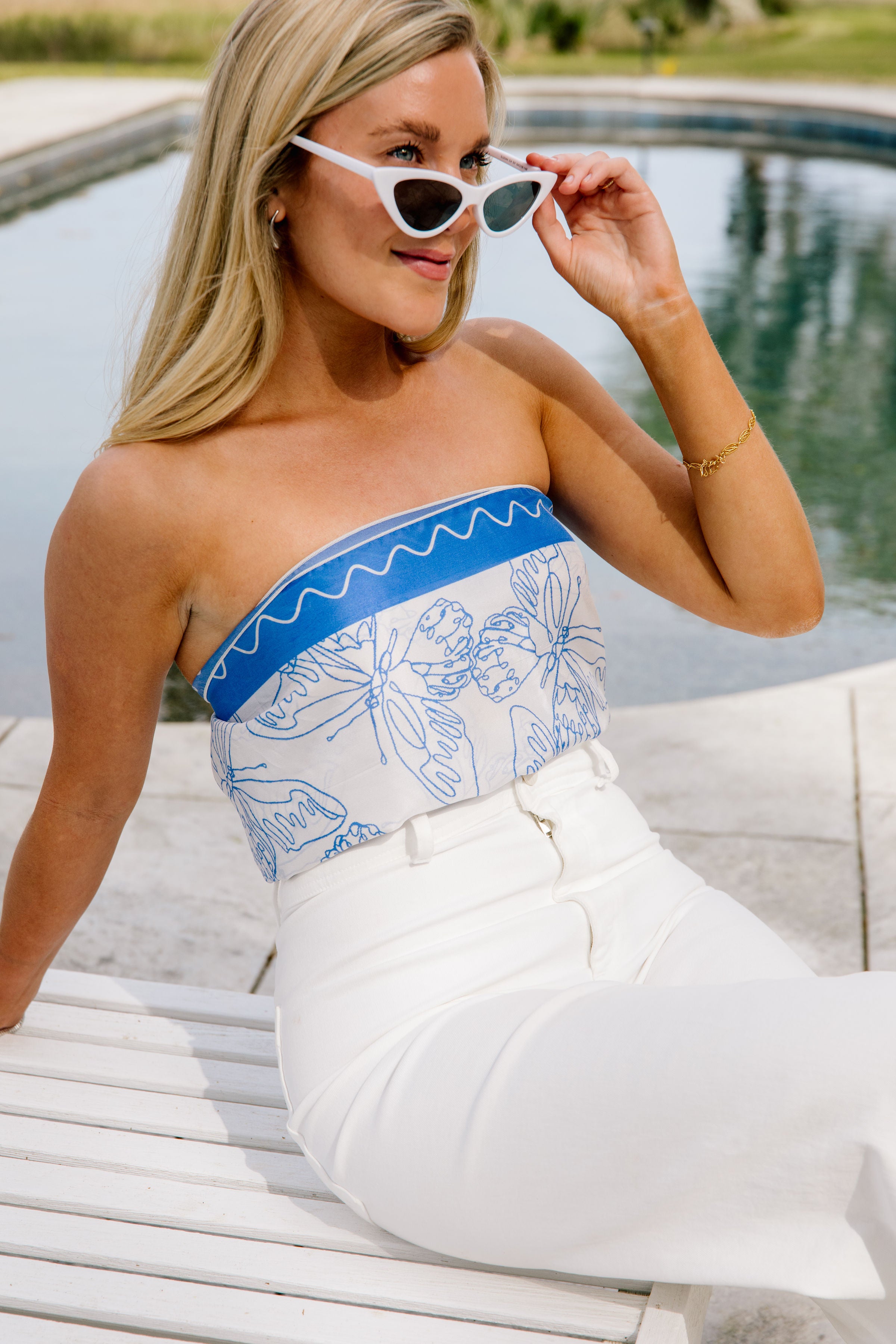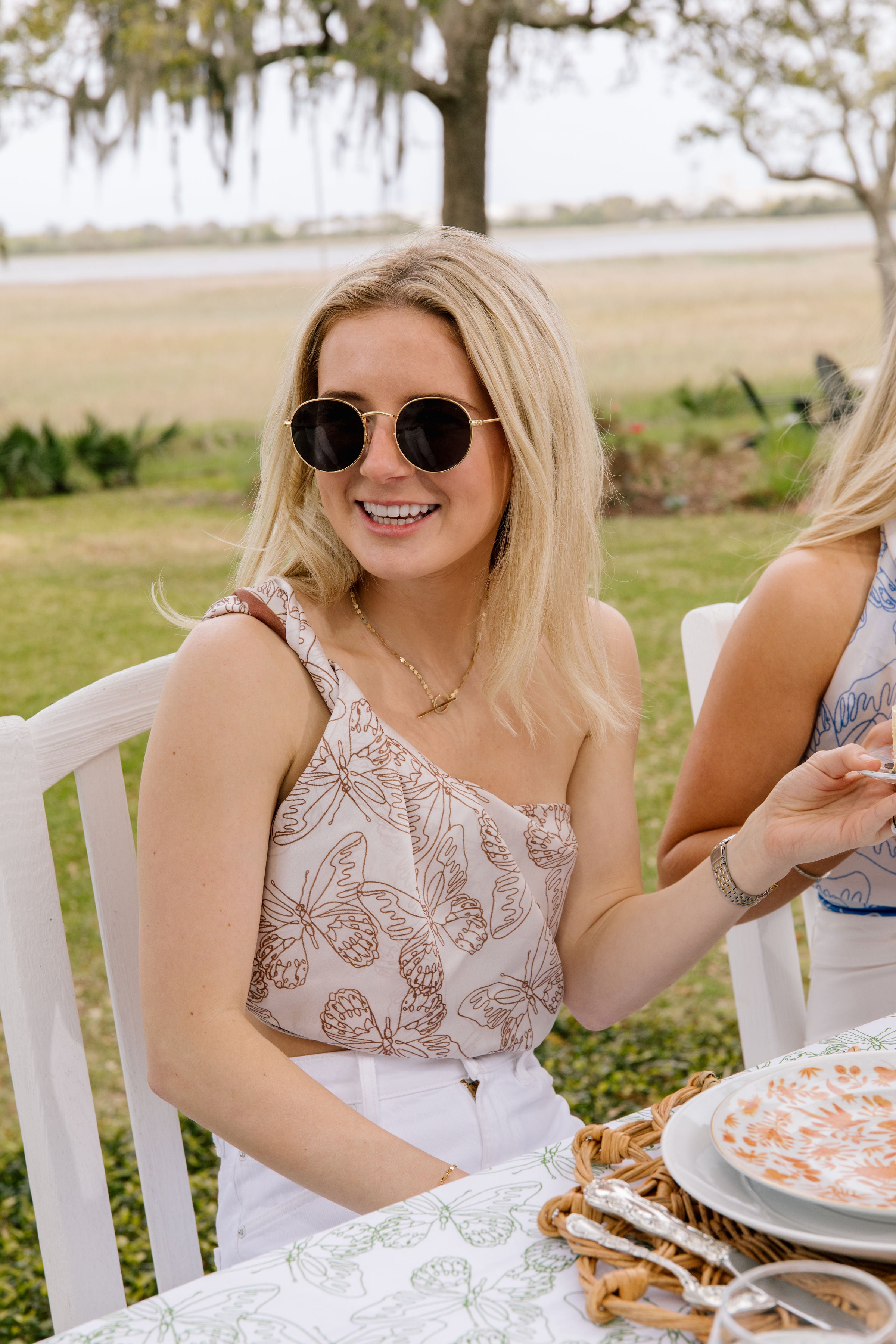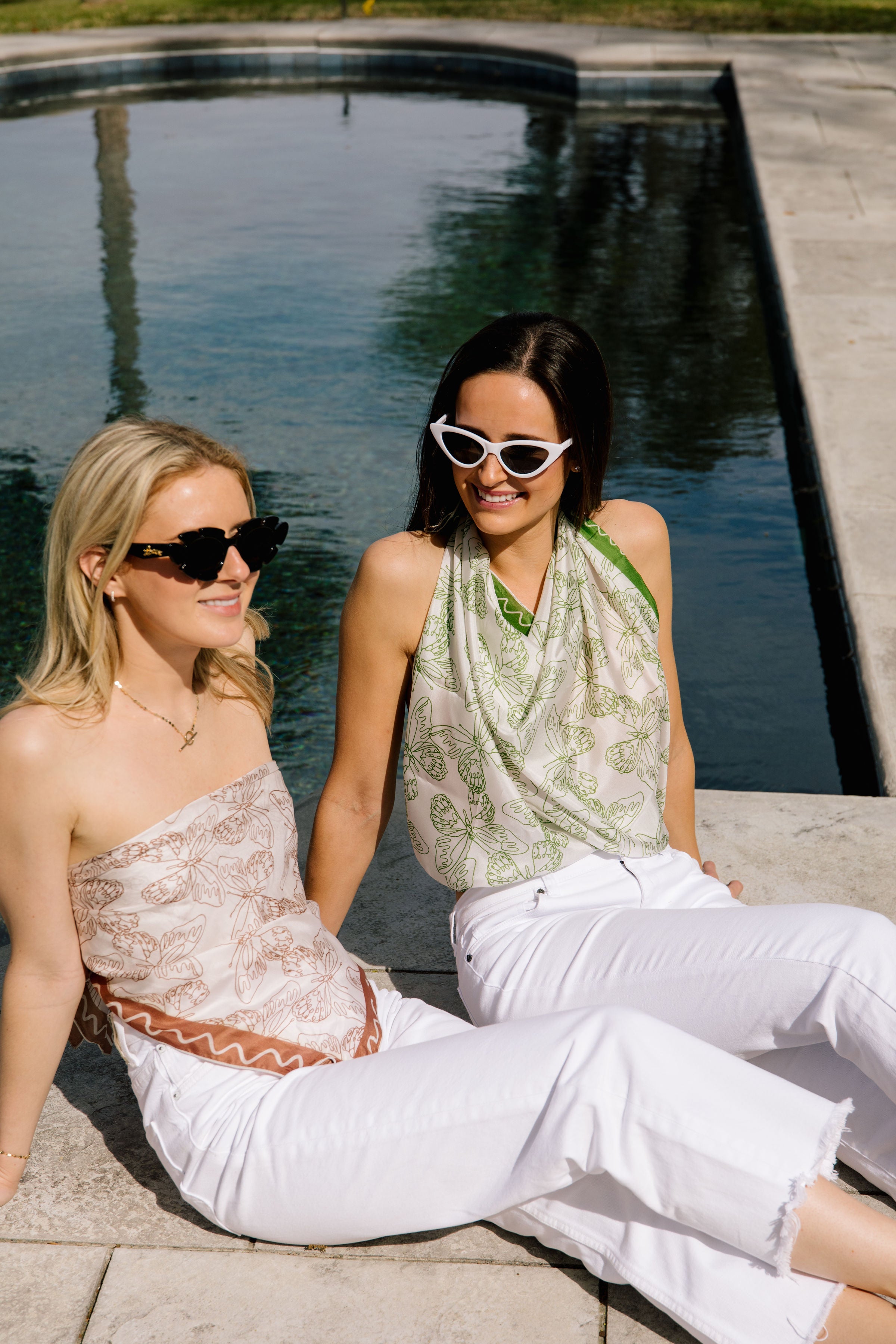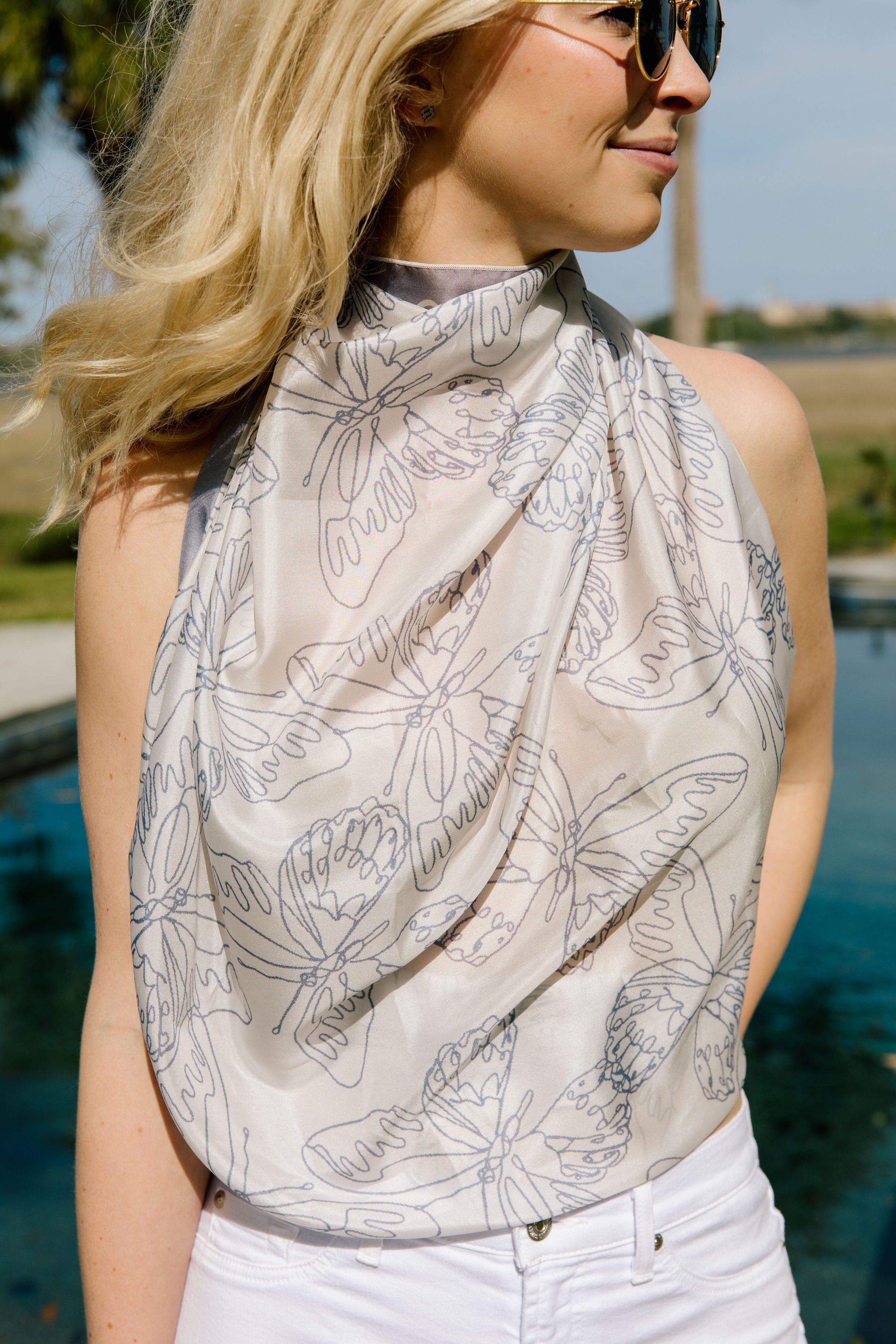 With hand-illustrated butterflies, known as "papillon" in French, that are inspired by Madeleine's love for French gardens, this scarf is truly one-of-a-kind and an example of her artistry.
Sizing
36" x 36" - The essential MFW accessory is perfect for sarongs, tops, shawls, to tie around your neck, on your waist, and any other way you please. 

Note, these are created solely in the 36" x 36" sizing due to Madeleine's vision of the repeated pattern and how it translates. If you would like the smaller (26" x 26" version), contact Madeleine directly at info@mfwdesigns.com.
Note: picture shows 36"x36" size.
Product Details
This scarf is 12mm habotai silk with an 80% visibility on the back side. Each scarf contains a rolled hem and is sewn by hand and printed in Montreal, Canada.
Care Instructions
Dry clean only