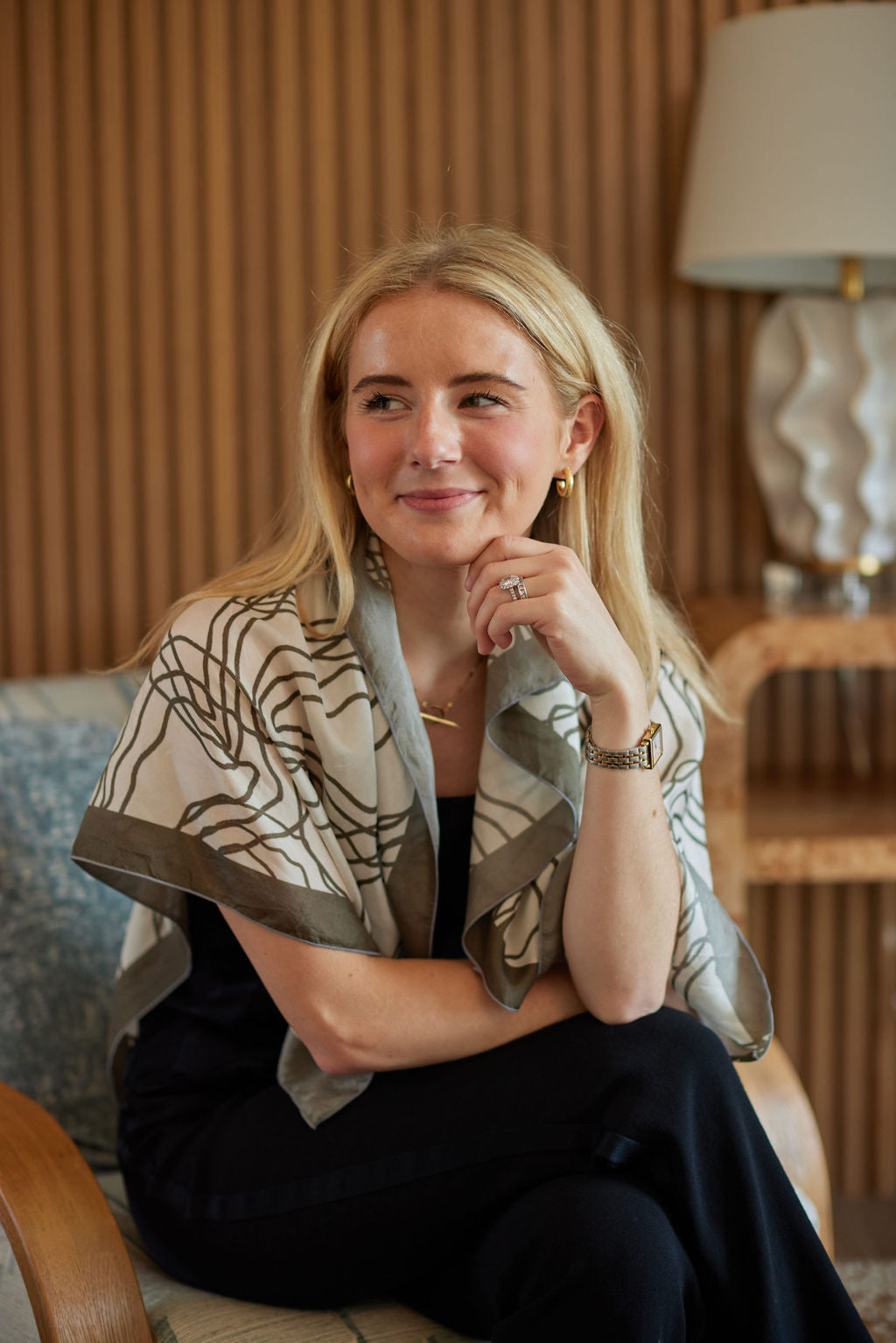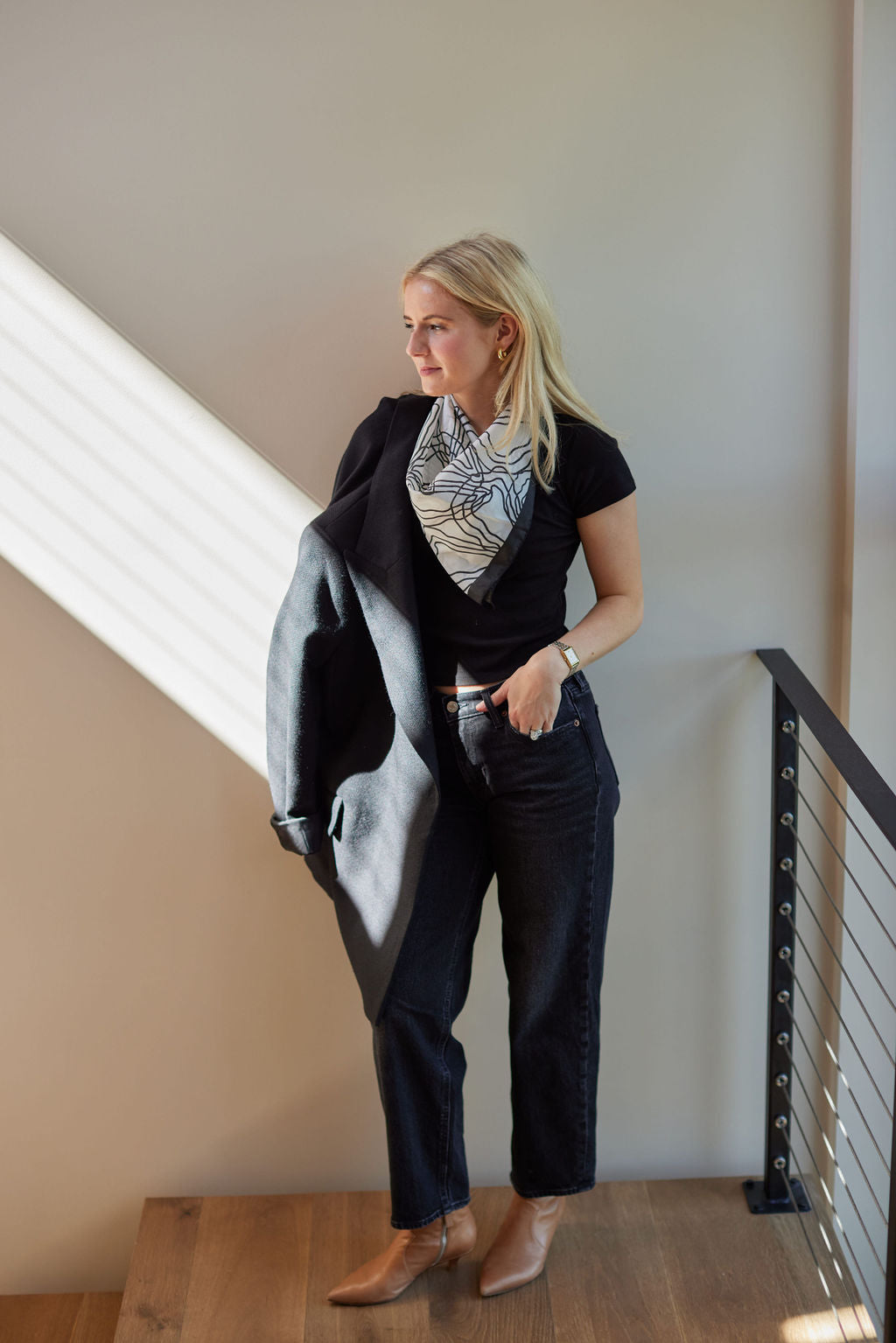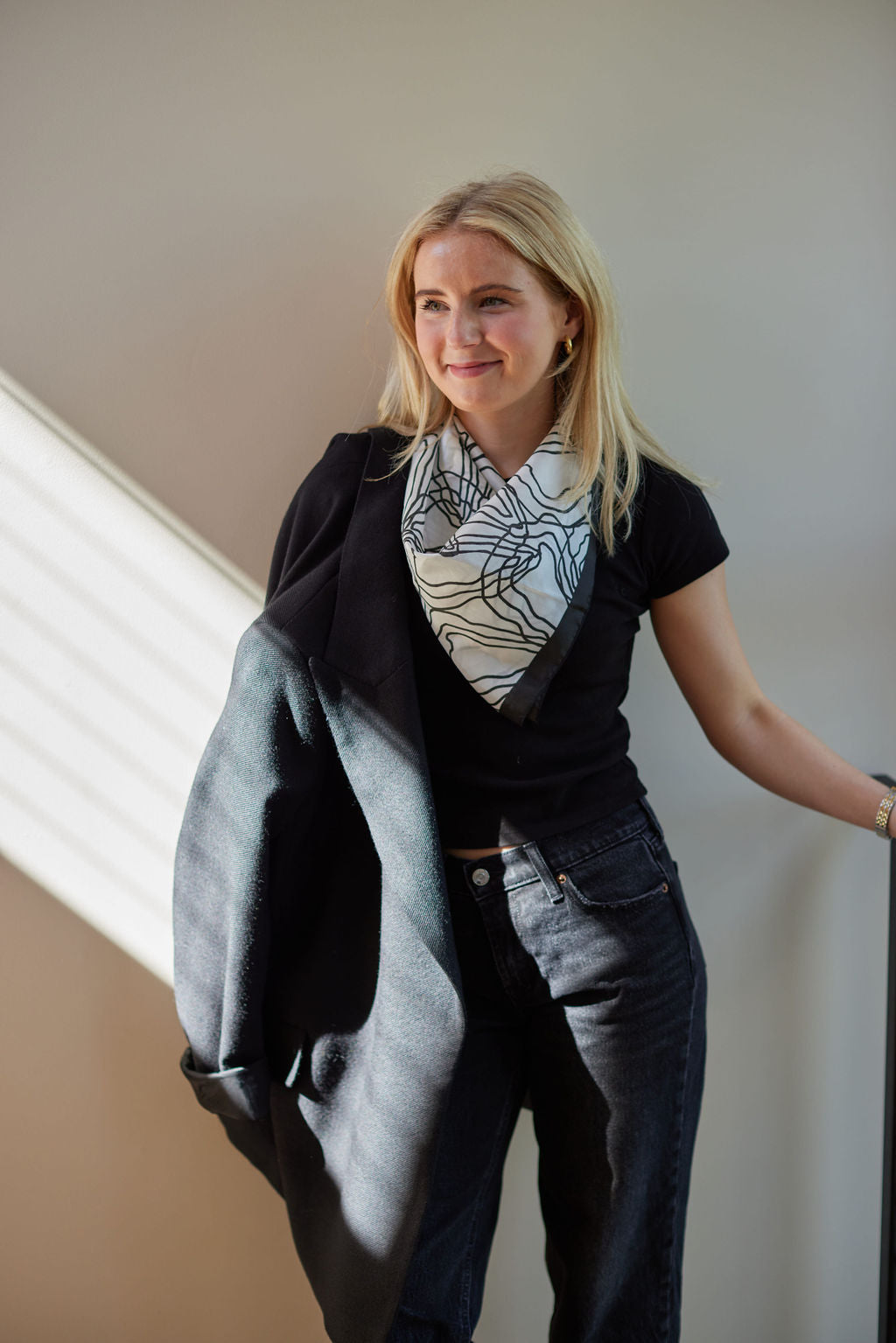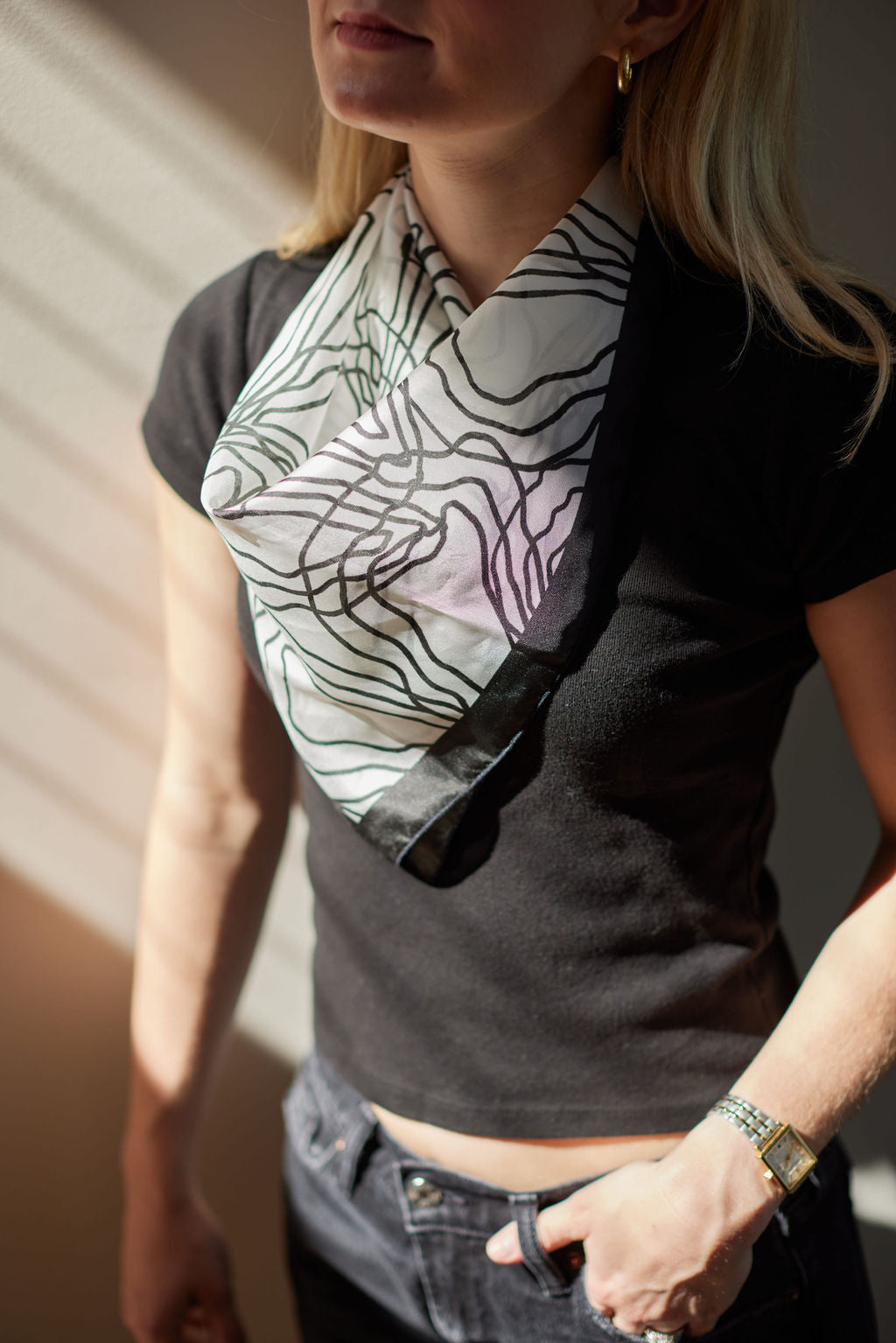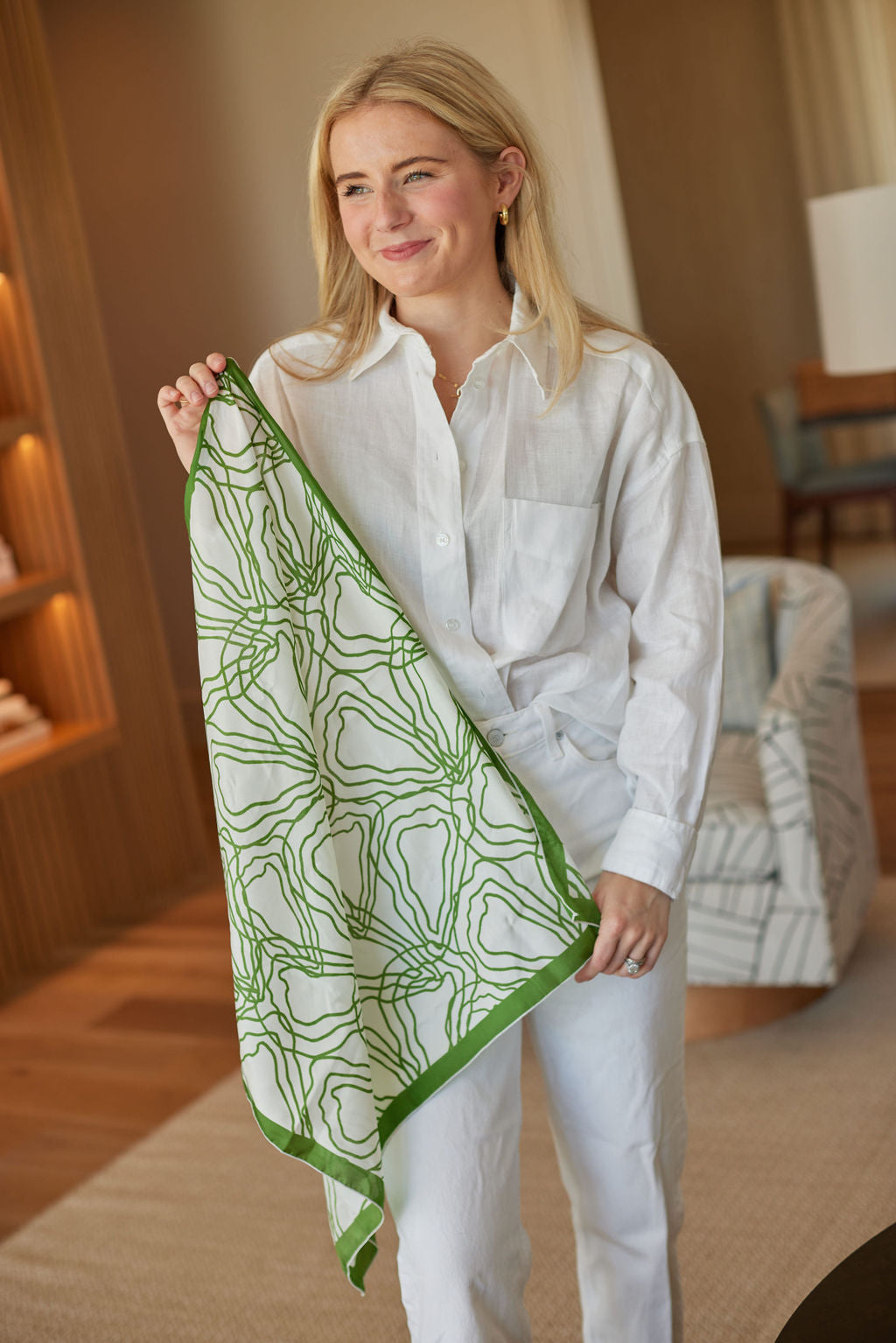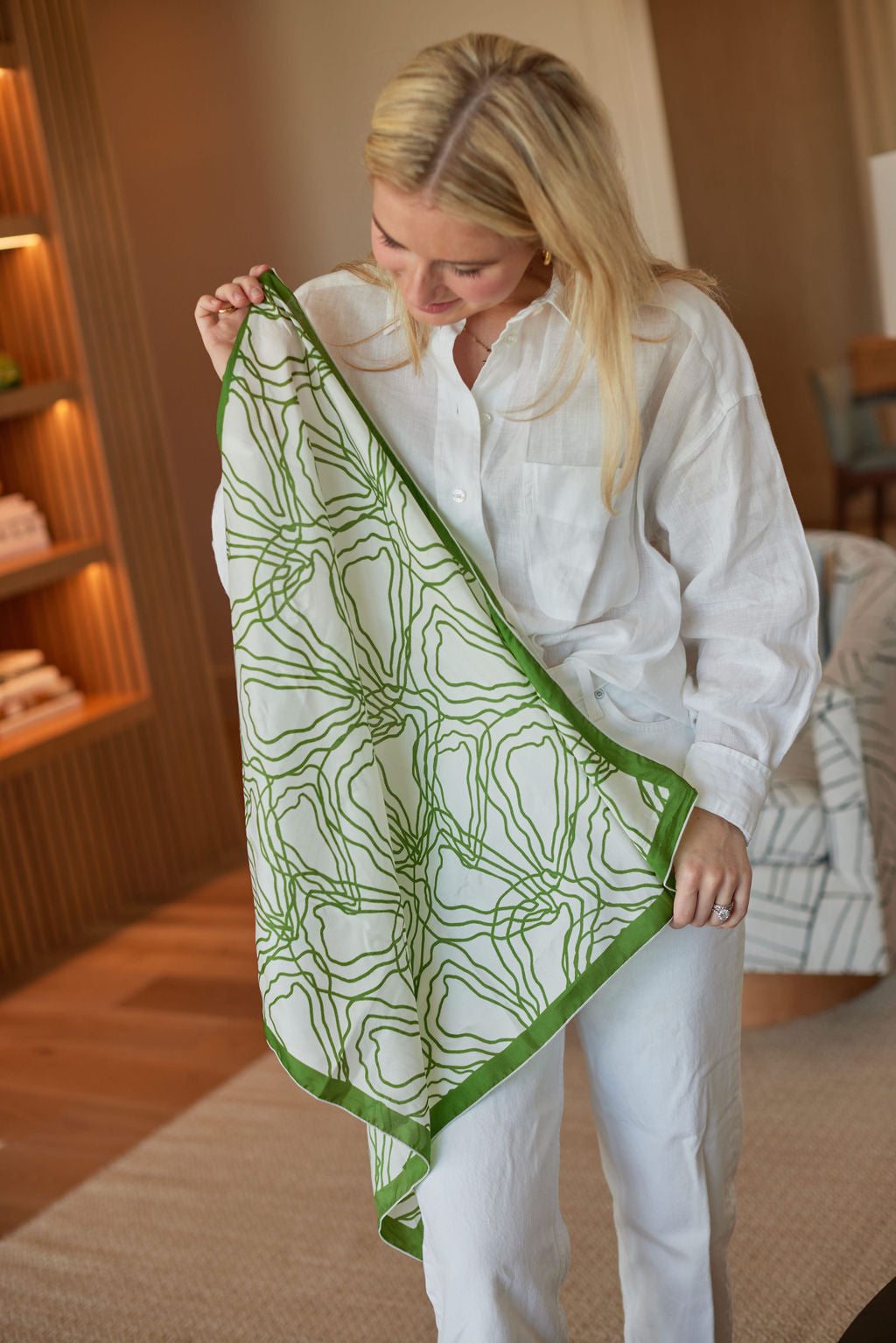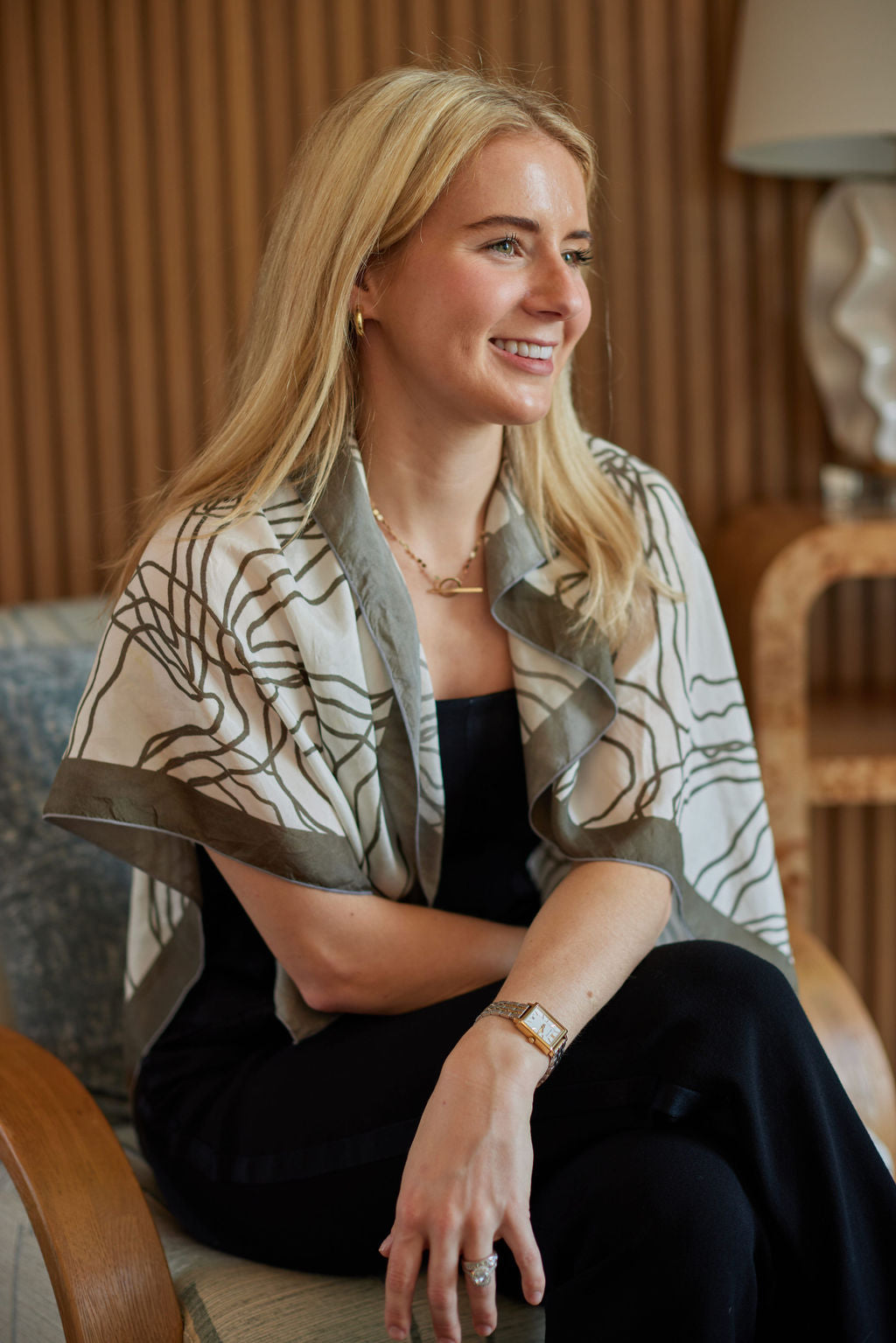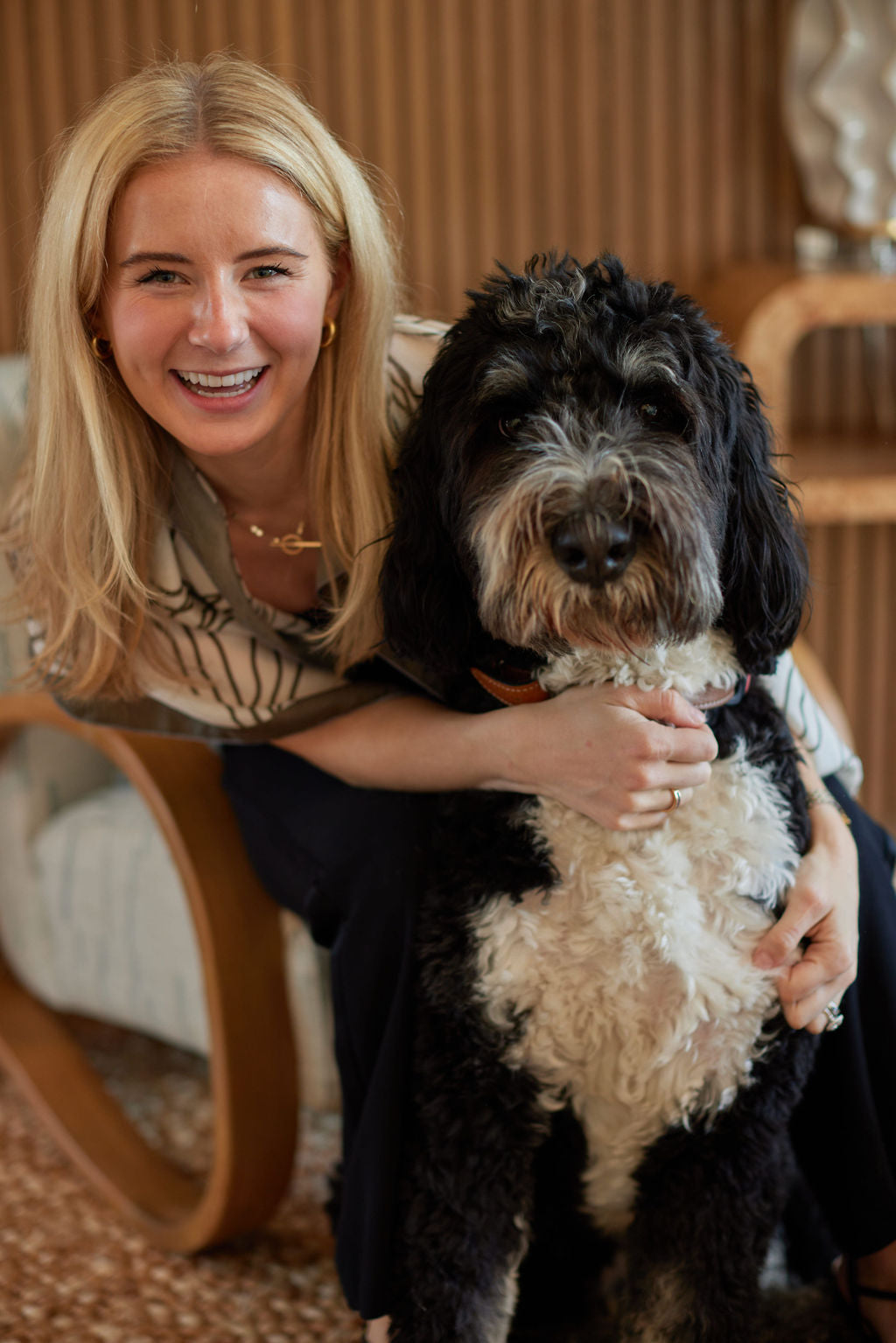 The Carolina Coasts collection nods to the coastline environment in the Carolinas Madeleine grew up amongst. Whether that includes tones of greens, grays, and browns - resembling the fall marsh grass - or a hand-drawn motif of her favorite fall food, the love of the Lowcountry exudes in this capsule collection! P.S. oyster season should only include those months ending in "er" :) 

The "cooper" scarf takes a specific aspect of Madeleine's favorite coastline element, the oyster, and layers the motif to create a beautiful repeat. 
Sizing
26" x 26" - The essential MFW accessory creates that "cool-girl" bandana scarf look that Madeleine always wears, to tie on your purse, or any other way you please.
36" x 36" - The essential MFW accessory is perfect for sarongs, tops, shawls, to tie around your neck, on your waist, and any other way you please. 
Product Details
This scarf is 12mm habotai silk with an 80% visibility on the back side. Each scarf contains a rolled hem and is sewn by hand by our amazing manufacturing team.
Care Instructions
Dry clean only